BOUQUET
A sneak peak at our new stemware collection, launching November 2023. Blurring the boundaries between functional and decorative household items, the glasses of this five-piece collection fan out like the heads of wildflowers, giving the effect of a bouquet of when grouped together. Each glass is specific to a particular type of drink yet are united in their ability to be arranged in a harmonious collection.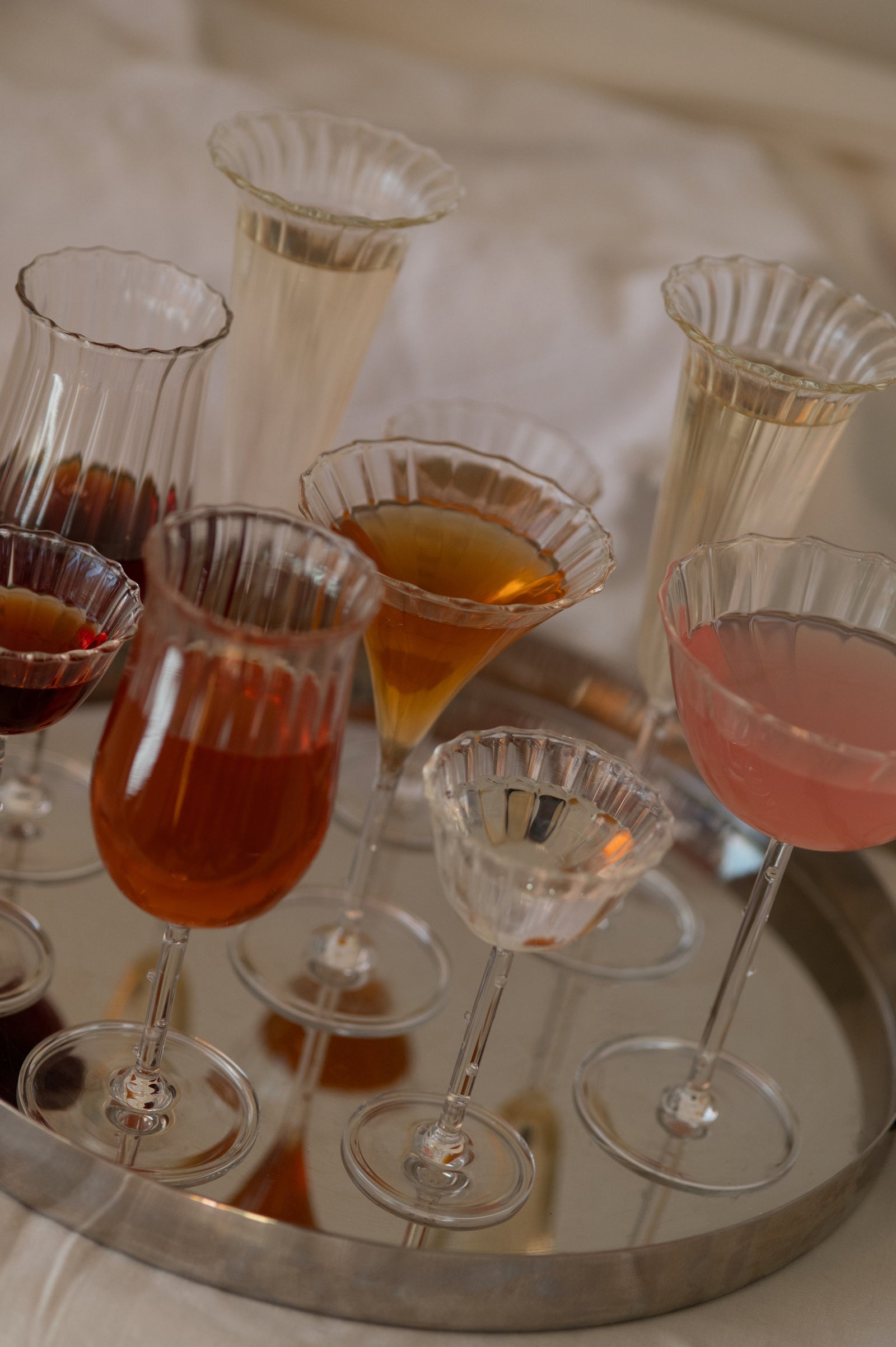 We believe objects should be imbued with a certain poetry.
Asking for a friend
A new, collectible collection featuring thoughtful vase designs available in a mix of both colorful and clear glass that are equally captivating as they are functional.